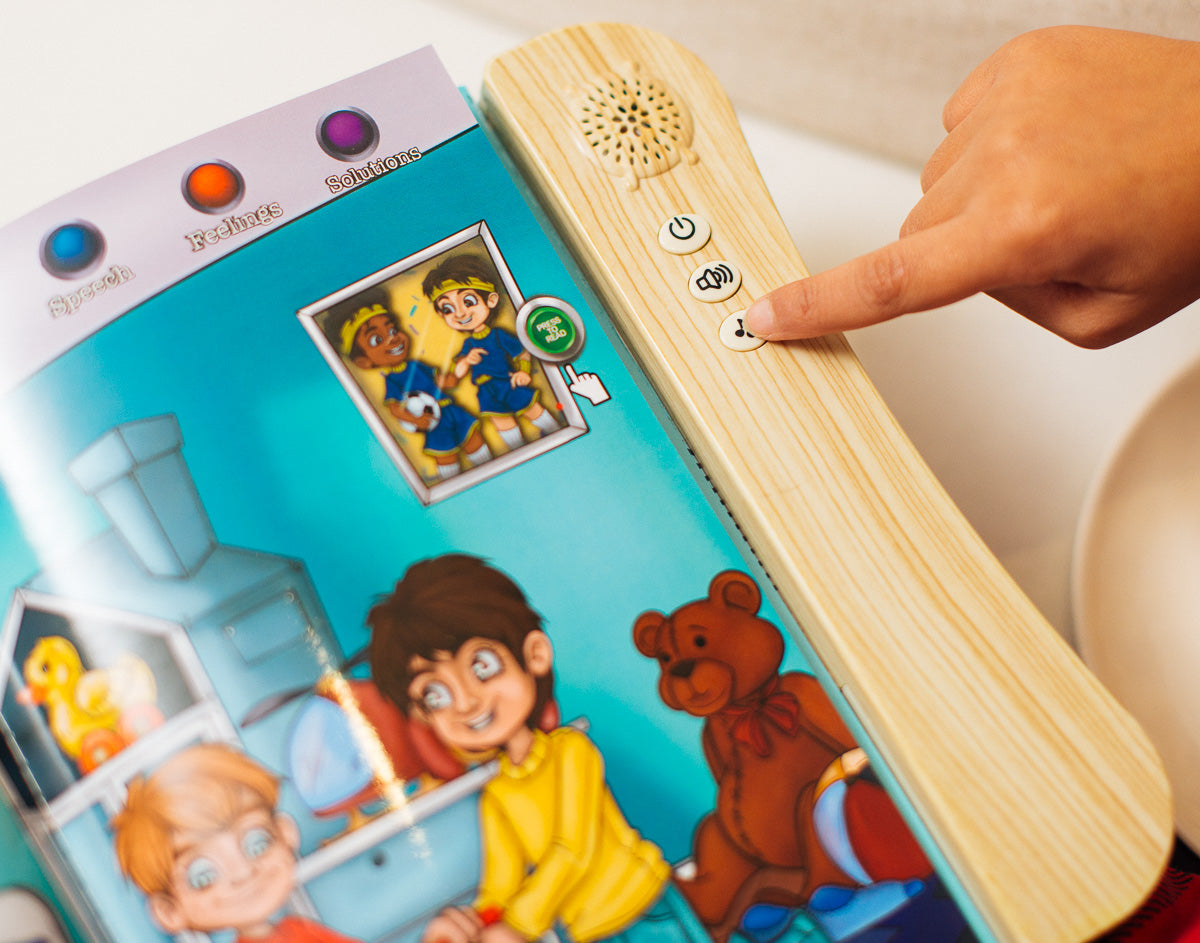 Interactive Books
Growing essential life skills relies on two key pillars: emotional regulation and behavior modeling.
By building emotional regulation skills, we empower children to navigate through challenging situations, resolve conflicts, and build meaningful connections.
Through positive behavior modeling, we guide them in developing vital social skills, fostering empathy, nurturing self-control, and embracing effective strategies for conflict resolution.
What sets these interactive children's books apart is their thoughtful design, featuring audio playback buttons that bring the pages to life through captivating narration. Explore our book options and their themes below to select the best interactive books for your child's development.